What we're about:
Cheeky Monkey Art is about being memorable—about images that are remarkable, striking, and unforgettable. Whether it's your company brand, your product, or your photos, our goal is to capture: capture memorable moments, feelings, information, and desired customer experiences into graphic representations with incredible value and beauty.
Who we are:
First and foremost, we're a relatively normal family living in Charleston, SC. Dad, mom, cute kid, and a few pets, and we all like each other a lot most days. We're huge sci-fi and video game nerds. And nerds in general…like reading books and stuff.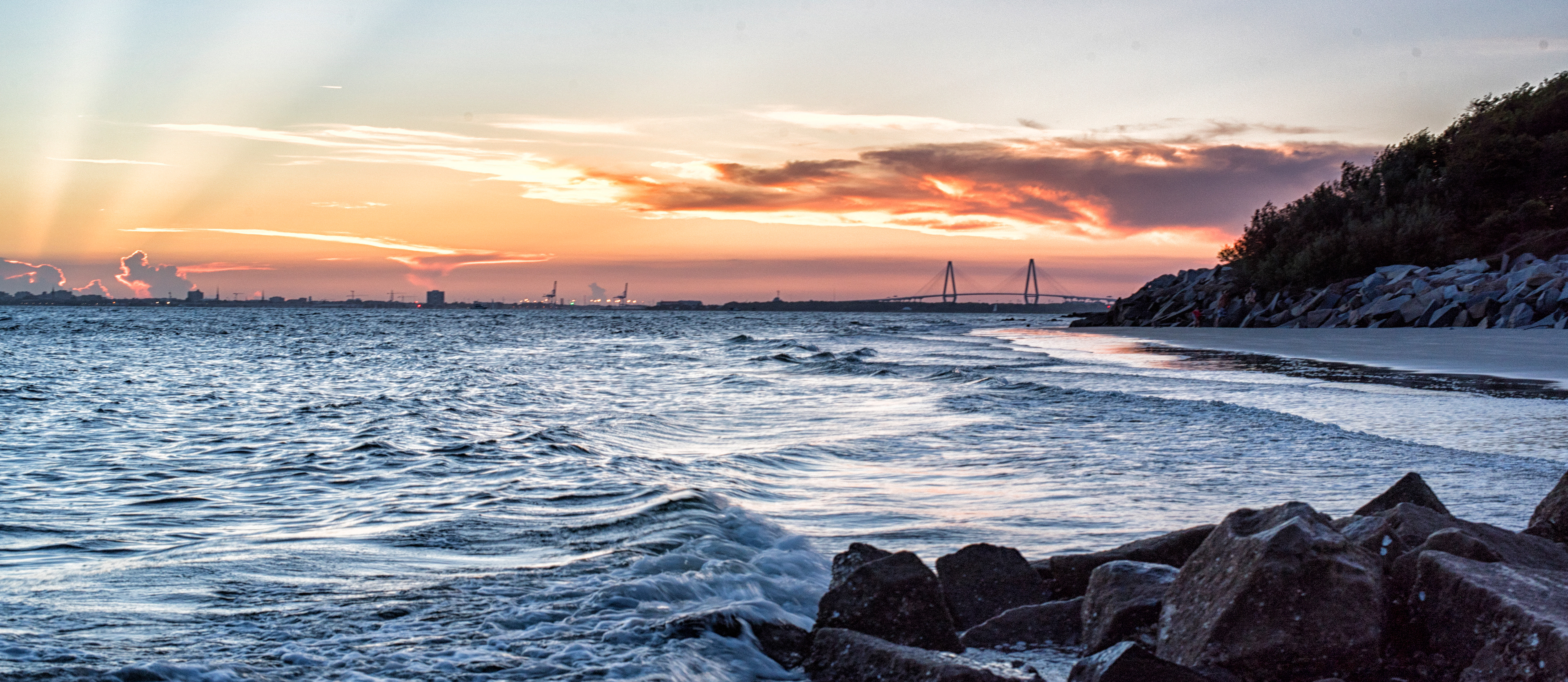 DAVID
David is the design brains of Cheeky Monkey Art. He graduated with a BS in Graphic Design from what is now Chowan University. Out of college he cut his teeth in the fast-paced world of newspaper publishing, designing advertisements, page layouts, and special seasonal magazines, all while doing occasional freelance work in the evenings.
After moving to Charleston, he worked as the graphics supervisor for a large technology company for more than 10 years, designing everything—large and small—from trade show booths (the large) to business cards (the small). Also, all while operating a freelance business during the evenings and weekends. He is currently the creative director at Advantage | ForbesBooks.
David's true passion has always been design, and he's one of those lucky people who has a job doing what he loves. As in, he would keep doing the same thing if he won the lottery. Thanks to its amazing clients, Cheeky Monkey Art has gone from being a side business to David's full-time job. His commitment to great custom design and an incredible customer experience—along with his hard work ethic—makes for an absurd combination. (Really…
check out what his clients are saying!
)
He's also the most organized person you may have the pleasure (or annoyance) of coming across.
HOLLEY
Boss. Photographer. Nerd.
Then there's me, Holley (and I refuse to write about myself in third person). I have a day job that I seriously enjoy as an analyst for a defense contractor, but I wouldn't give up photography for the world. My first foray into photography was with a Nikon D40 that I purchased when our daughter was born, thinking I could take some mind-blowing pictures right out of the box. (Of course, I realize now how flawed this thinking was.) Frustrated at my less-than-great results, my nerd brain wanted to know why.
The rest of the story is pretty much me reading and practicing a lot with a great mentor, learning what makes a good photo good, slowly upgrading gear, and finding a real passion for catching a special moment, the perfect light, or a different creative angle. While I'm the left brain of Cheeky Monkey Art, finding a creative outlet that satisfies my love for the technical while also being able to offer beautiful, meaningful photos to my clients has made me incredibly happy.
THE INTERNS
Our kid is our most valuable intern.  A kind hearted soul that is already incredibly amazing at digital art, and has a true passion for helping animals. We couldn't be prouder.
Ninety percent of our work is completed with one of these four at our feet: Boomer, a Havanese/Shih Tzu mix that is a jerk to everyone but us…unless you have food—then you're cool; Yuki, a Maltese who is the sweetest (and grossest) dog to walk the planet; Poe, a hairless cat that rules the house, and Mei, a not-so-hairless kitten that has big plans of giving Poe a run for his money.
THE NAME
Many years ago, when our child was born, the name of the business became "Cheeky Monkey" after the famously massive, round cheeks (seriously, those things were HUGE).
-----------------------------------
If after reading all of this, you still want to get in touch with us, please visit our
contact page
.